COMFORT PLUS System
14 October 2019


PRO PLUS System
14 October 2019
Courtsol
COMFORT System
Four-coat system for old or new courts.
The particularity of the COURTSOL COMFORT system lies in the application of Courtsol resins over a soft rubber mat stuck onto the surface.
This system offers players maximum comfort, decreasing risk of injuries. It is particularly adapted to multipurpose playgrounds.
---
Technical
informations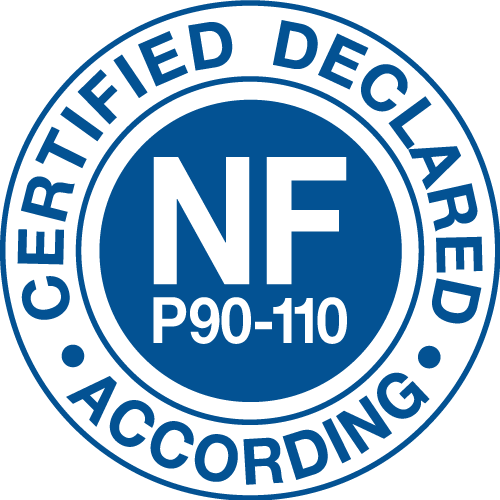 Composition of the system :
Glue : COURTSOL POLYBOND
Carpet : Rubber 4 mm
Pore-filler : COURTSOL RESIBASE Bp
Intermediate coats : COURTSOL RESIBASE
Wear-resistant coat : COURTSOL RESITOP
Lines marking : COURTSOL LINES

System features :
Outdoor or indoor use.
Good colour and UV stability.
Perfect evenness and aestheticism.
Game quality and a very enjoyable playing experience.
High mechanical resistance and good longevity of the system.
Low glare in sunny weather.
ITF classification 3

Practical recommendations :
The coating obtained is exclusively assigned to sport practices and the players must imperatively wear the appropriate shoes (such as tennis or basket with white soles. Black soles are to proscribe).

System maintenance :
Remove tree leaves on regular basis from the court.
Sweep and/or clean with clear water at least once a month or more often according to the surface's state.
System
details

Courtsol
Fongimur
Curative and preventive decontaminating solution for a remedial treatment of surfaces biologically polluted by mosses or moulds.

Courtsol
Resibase BP
Acrylic coating reinforced with coarse sand to patch and level new or old surfaces. Mixed with cement, this superior patching compound enables correction of deep depressions up to one centimeter, as well as minor irregularities of the surface.

Courtsol
Resibase
Acrylic emulsion with predispersed medium sized aggregates used for intermediate coats of Courtsol multicoat systems.

Courtsol
Resitop
Acrylic emulsion with predispersed fine size mineral aggregates. Results in a fine anti-ski texture surface for sure footing and reliable ball bounce.

Courtsol
Lignes
Acrylic paint for line marking delivered ready to use to be applied in a single coat. Available in white and other playgrounds marking colours.

Courtsol
Polybond
A solvent free two component polyurethane adhesive. The POLYBOND is designed for the gluing of rubber and foam mats in the construction of synthetic sport and playing surface.

Courtsol
Rubber Carpet
Special rubber carpet from 4 to 10 mm, used in Courtsol Comfort and Comfort Finish Plus Systems