NL PRO System
1 November 2021


PRO System
1 November 2021
Courtsol
PRO FINISH PLUS System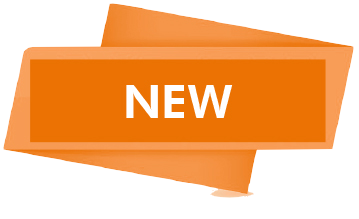 Evolution of our COURTSOL PRO PLUS system to a modular system from 7 to 11 layers for surfacing new or old courts.
This surface is made of layers of flexible resin with rubber granules and a paint finish to increase the game speed.
These layers, by absorbing shock waves, provide the player with significant comfort and a combination of speed and exceptional quality of play.
The difference between the COURTSOL PRO FINISH PLUS system and the COURTSOL PRO system is the top coat (additional COURTSOL COLOR) which provides a smoother and faster ITF 4 certified surface.

---
Technical
informations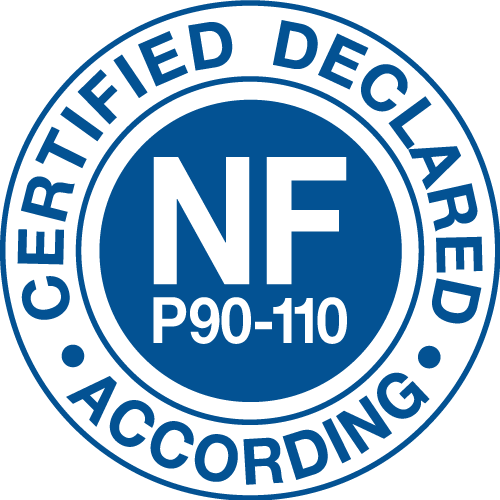 Composition of the system :
Primer : COURTSOL PRIMER ES 15 or ES 40
Pore-filler : COURTSOL RESIBASE BP
Cushion coats : COURTSOL CUSHION SBR
Intermediate coats : COURTSOL RESIBASE
Wear-resistant coat : COURTSOL RESITOP
Finition paint : COURTSOL COLOR
Lines marking : COURTSOL LINES

System features :
Outdoor or indoor use.
Acrylic systems from 7 to 11 layers.
High quality professional system.
Modular flexibility for optimised comfort.
Reduces fatigue and articulation trauma.
Protection of the support.
ITF 4 certification.

Practical recommendations :
The coating obtained is exclusively assigned to sport practices and the players must imperatively wear the appropriate shoes (such as tennis or basket with white soles. Black soles are to proscribe).

System maintenance :
Remove tree leaves on regular basis on the court.
Sweep and/or clean with clear water at least once a month or more often according to the surface's state.
System
details

Courtsol
Fongimur
Solution décontaminante préventive et curative destinée à lutter contre l'apparition des mousses, algues et champignons.

Courtsol
Fixateur ES40
Solution de résine acrylique à haut extrait sec destinée à servir de couche d'accrochage sur enrobé et à renforcer la cohésion des surfaces poreuses.

Courtsol
Fixateur ES15
A fluid, penetrating acrylic resin solution for use as a primer on concrete surfaces or for the regeneration of acrylic systems.

Courtsol
Resibase BP
Revêtement à base de résine acyclique renforcée par des charges de grosse granulométrie, destiné au bouche-porage des surfaces neuves et au ragréage des surfaces très irrégulières. Mélangé à du ciment, il permet aussi de déflacher des épaisseurs importantes.

Courtsol
Resibase
Revêtement synthétique souple teinté dans la masse, à base de résine acrylique et de charges de granulométrie moyenne. Il sert de couche intermédiaire des systèmes multicouches Courtsol.

Courtsol
Resitop
Synthetic finish based on acrylic resin and fine-grain fillers. It provides a very fine-grained surface for accurate ball rebound and optimized anti-skid properties. Used as a finish in ITF 3 systems.

Courtsol
Color
Anti-skid paint with a high acrylic resin content and selected pigments that provides a non-reflective matte finish. Can be applied in two coats on previously printed concrete and asphalt or as a top coat to obtain a smoother appearance and therefore a faster surface. Thanks to this component you obtain the Courtsol FINISH PLUS finish.

Courtsol
Lignes
Peinture pour le traçage des lignes à haut pouvoir couvrant, formulée pour un marquage en une seule couche. Existe en blanc et dans les teintes homologuées pour les traçages omnisports.

Courtsol
Cushion SBR
Highly flexible product made of elastomeric resins added with rubber granules forming the structural layers of the Courtsol PRO and PRO FINISH PLUS systems.